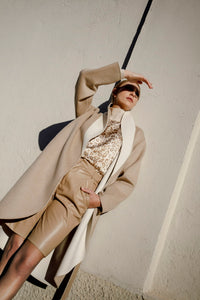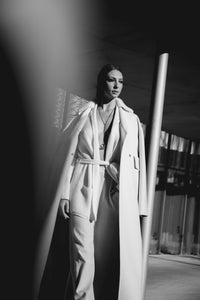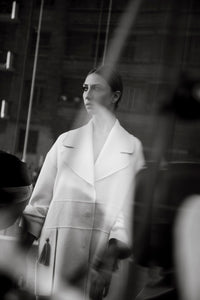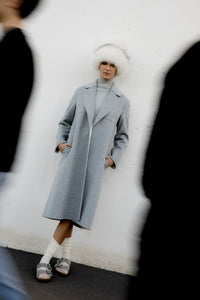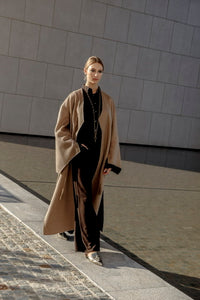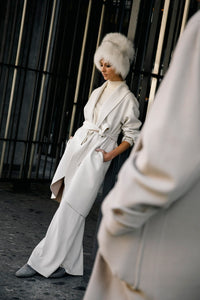 The VITO NACCI brand was born in Milan over 50 years ago by Vito Nacci. His innovative vision leads him to create furs and coats in exclusive materials, highly tailored workmanship, special design, casual shapes, exclusively Italian production – designed for the comfort of demanding and cosmopolitan customers.
Since 2004 Olga Nacci takes over the management of the brand and takes care of the style and production in particular.
Olga Nacci transfers her experience in the field of fur also to the outerwear in fabric, for this reason she chose the double-face fabric , which is still sewn by hand today. Some models are embellished with fur accessories and inserts.
Each collection is strongly made according to the best craftsmanship.